We stock equine supplies from leading brands.
At PDPC we ensure our shelves are well stocked with a large range of premium and value equine feed and horse supplies. We have everything you need for your farm. From horse food to antiseptic solutions and other products.
feed (chaff, oats, hay, bran, specialty mixes)
feeders
drinkers
medicines
wormers
supplements
electric fencing
fly repellents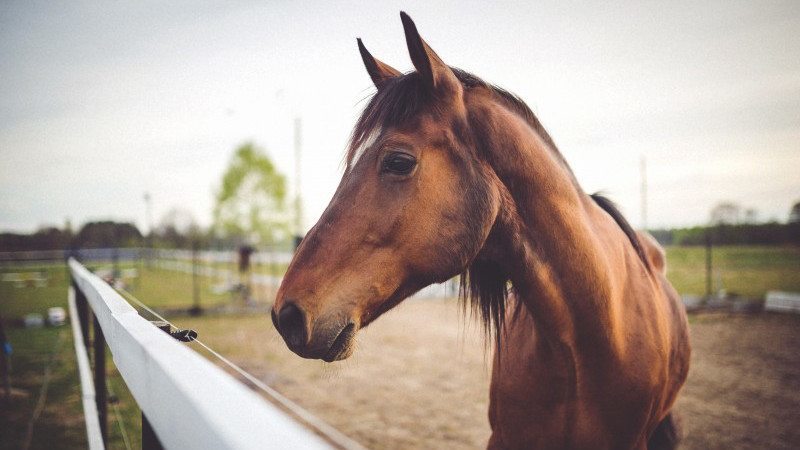 Quality Horse Food for Optimal Equine Nutrition - Produce Direct
Produce Direct is your trusted source of high-quality animal food. We understand the importance of providing animals with balanced nutrition to support their health, performance, and well-being. Our range of premium pet food products ensures your furry companions receive the essential nutrients for optimal growth, energy, and vitality.
Best Supplier of Equine Food
Produce Direct is dedicated to delivering top-notch equine food that meets the dietary requirements of horses across all ages and disciplines.
Premium Horse Food Selection
Produce Direct brings a diverse selection of horse food options to cater to the unique nutritional needs of horses. Our extensive range includes specially formulated feeds supporting different life stages, activity levels, and dietary requirements.
Whether you have a performance horse, a senior equine, or a foal, we have the right horse food to meet your nutritional needs.
Equine Supplies from Leading Brands
Our store provides top-quality horse food and stocks a wide range of equine supplies from leading brands. We understand that maintaining the well-being of your horses goes beyond their diet. That's why we offer a comprehensive selection of equine supplies to cater to all your farm needs. Our extensive inventory lets you find everything you need to keep your horses healthy, comfortable, and well-maintained.
Quality and Nutritional Excellence
We are committed to providing our customers with only the highest quality horse food products. We source our equine food from reputable manufacturers who prioritise using premium ingredients and follow strict quality control measures. Our horse food is formulated to deliver a well-balanced blend of proteins, carbohydrates, vitamins, and minerals essential for healthy muscle development, strong bones, and overall vitality.
Expert Advice and Assistance
The Produce Direct team understands that choosing the right food for your horses can be confusing. That's why our team of knowledgeable professionals is here to assist you. We are passionate about equine nutrition and are well-versed in the dietary needs of horses. Our experts can provide personalised guidance and recommendations if you have questions about specific ingredients, feeding schedules, or the ideal diet for your horse's condition.
Convenient Online Shopping
We make it easy and convenient for you to purchase horse food from the comfort of your home. Our user-friendly website allows you to browse our extensive product range, read detailed descriptions, and compare different options. You can order and deliver your horse food directly to your doorstep with just a few clicks.
Customer Satisfaction Guaranteed
Produce Direct aims to prioritise customer satisfaction above all else. We are dedicated to ensuring you are delighted with your horse food purchase. If you have any questions, concerns, or feedback, our friendly customer support team is always available to assist you. We believe in building long-lasting customer relationships based on trust, reliability, and exceptional service.
Reach Out To Us
When providing your horses with the best nutrition, trust Produce Direct to deliver top-quality equine food products. With our vast range of options, expert advice, and commitment to customer satisfaction, we are your go-to source for all your equine dietary needs. Give your horses the nourishment they deserve with our premium food offerings.
Visit our website or Call: We make it easy and convenient for you to purchase horse food from the comfort of your home for your equine companions.